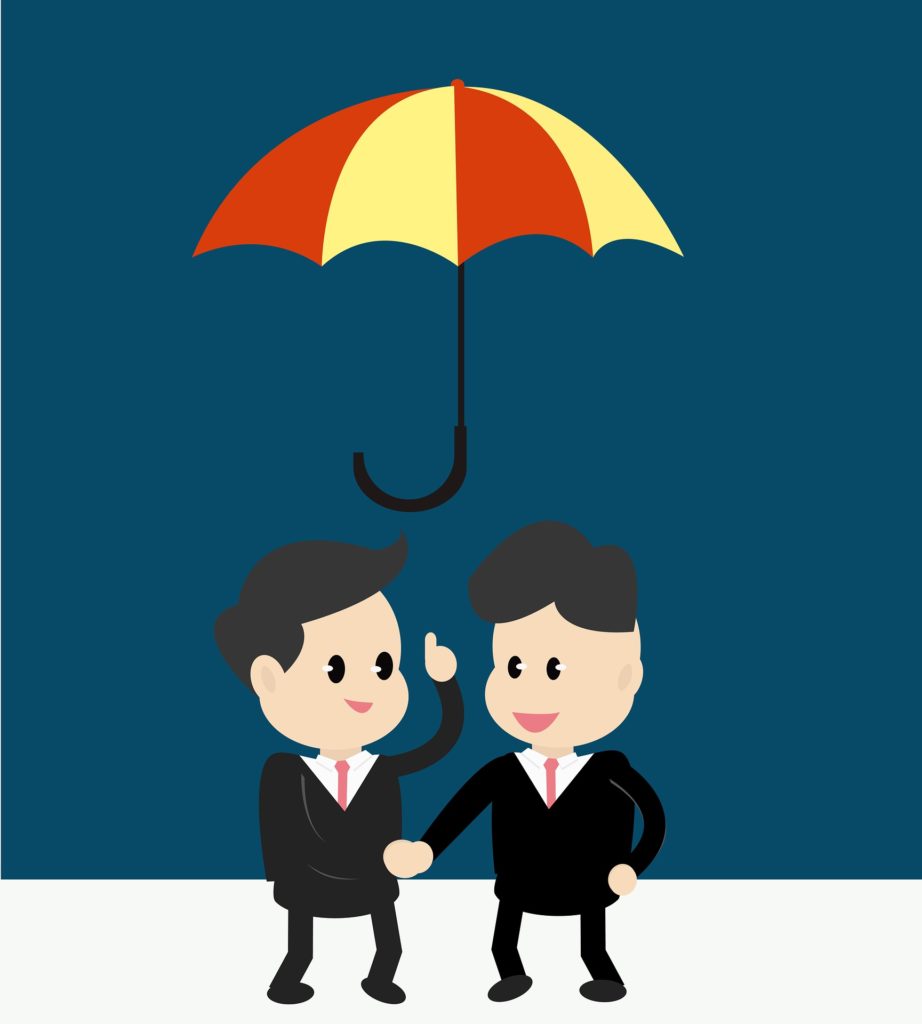 As the name suggests, life insurance secures your life from financial losses, which occurred due to unexpected or premature death of the insurer. In life insurance, the insurer pays a fixed amount of money in the form of premium, to the insurance company, in return for which company promises to pay a certain sum of money to the family or legal heir of the insurer, on his death or mis-happening. The money company pays, depends upon the contract and premium
paid by insurer.
Reasons for taking Life Insurance.
Life coverage – Life Insurance provides a life coverage to the policyholder, for dealing with adverse financial consequences or death of the insurer.
Death benefits – Life Insurance provides secure future to the family of the policyholder, in case of his uncertain death. In case of death, the insurance company pays the full amount (amount + bonus) to the bereaved family.
Tax benefits – under section 80C of Income Tax Act, life insurance amount up to the limit of Rs. 100000 is exempted from tax.
Loan – if the policyholder is facing an emergency, he can also avail loan against the insurance policy. Loans are given on the basis of sum assured in policy.
Bonus on investment – most of the insurance policy give bonus amount along with the actual amount at the time of maturity. The bonus amount is quite good, which is not available in any other kind of investment.
Advantages of Life Insurance?
By preparing in advance, you'll have the peace of mind that comes from knowing you're protecting your family's financial future. And since Life insurance benefits are generally not taxable at the federal level, your loved ones can use the benefits to help take care of their living expenses in a variety of ways.
Any needs after the time of death, such as final illness expenses, burial costs, and estate taxes.
Funds for a readjustment period, to finance a move, or to provide time for family members to find a job.
Ongoing financial needs, such as monthly bills and expenses, day care costs, college tuition or retirement.
Safeguarding Your Business
If you're a business owner or have business partners, it's important to prepare for the unexpected. We offer several Life insurance products that are designed to help you, as a business owner, to make it possible for your heirs to help pay estate taxes and help sustain the business during a change in management, or to help provide funds in order to execute a buy-sell agreement between partners or stockholders.
Whether you're new to life insurance or are reevaluating your current life insurance policy, it's smart to stay informed. This empowers you with confidence that you have the right life insurance policy to protect your family, one that fits your needs and budget.
Different Types of Policy
Term life insurance
Term insurance is a type of life insurance India policy that provides coverage for a certain length of time or a specified term of years. If the insured dies during the time period specified in the policy. And the policy is active during the period then a death benefit will be paid to the family of deceased.
Money Back Policy
In a money back plan, the insured person gets a percentage of total sums assured at a definite regular interval, instead of getting the whole sum amount at the end of the term. So the maturity benefits are paid in installments by way of survival benefits in every 5 years.
Whole Life Policy
Also referred as Permanent insurance, over the course of certain time (10,15 0r 20 years) insured pays a premium. After which cash values start to accumulate in the policy and the insurer will pay the death benefit of the policy to the policy's beneficiaries when the insured dies.
Endowment Policy
An endowment policy is a life insurance India contract that essentially involves paying a certain total sum after a specific term (on its maturity) or on death. So typical maturities are ten, fifteen or twenty years up to a certain age limit.
Unit Link Policy
A Unit Linked Insurance Plan (ULIP) is an insurance product that gives investors both insurance. And investment under a single integrated plan. Hence policyholder may choose to pay a premium monthly or annually. So ULIP offers investors options that invest in equity and debt.